Open Hours
Monday – Friday 7:00am – 6:00pm
Learn About Active Kids Moore Park
Active Kids Moore Park is a purpose-built child care centre based in the Moore Park/Zetland area, operating since 2013 catering for 62 children per day aged 8 weeks to 6 years. Our day care centre is in a secured building allowing only educators, parents and authorised caregivers access to the centre. We offer secure undercover parking for drop off and pick up and all rooms are equipped with security cameras.
Our childcare centre coordinator, Suzie, has been part of the AKG family for over 10 years and leads a team of dedicated and committed qualified Early Childhood Educators who bring a world of experience to our centre.
Our Early Childhood Educational curriculum, the Early Years Learning Framework, is rich in meaning and ensures all children's emerging interests, knowledge and abilities are acknowledged.  We encourage the children to foster a love of learning through play and exploration.  We incorporate school readiness for our 3 to 6 year old children and we incorporate life readiness skills from commencement of care.
We welcome family input recognising families are the most significant people in the lives of the children. In order to provide the best quality care and education setting for our children, we must collaborate and communicate with families. Developing these partnerships allows us to implement a child focused curriculum based on the children's interests that caters to the development of the child inspiring a love of learning.
Active Kids Moore Park is proud to be rated Exceeding the National Quality Standard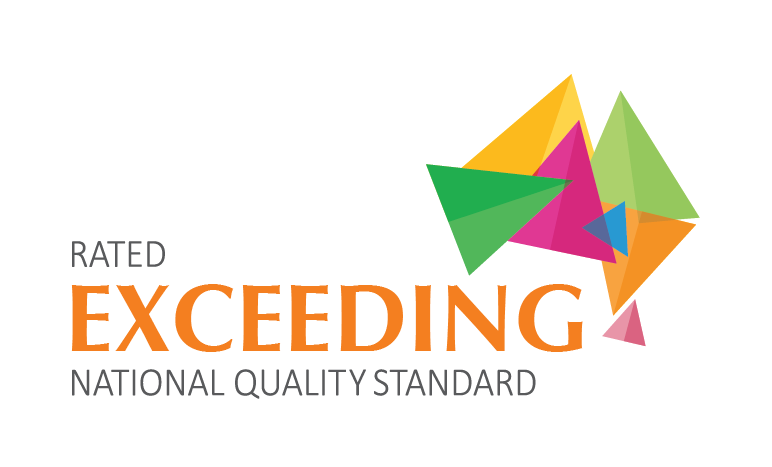 Some of our centres amazing services
Unique Learn and Grow Program

Our Learn and Grow team consists of professionally trained fitness, dance, drama and language educators.
Nutritious meals

Our thoughtfully prepared meals are certified by a munch and move nutritionist made onsite by our dedicated chef catering to all dietary needs and requirements.
Transition to School Program

Our curriculum incorporates school readiness experiences such as lunch box days, school uniform show & tell and excursions to the local primary school.
Active Kids Group App

Our secure parent portal enables parents to participate holistically in their child's experience through photos, notes and stories.
Safe Sleep Environments

We have secure and safe cots for your baby to sleep in that are monitored by our experienced and caring educators.
Spacious Outdoor Environments

Our outdoor environments are natural, spacious and offers stimulating learning experiences for each individual child.
Parent Workshops

Informative and Interactive workshop sessions for parents from newborn routines, allergy awareness and transition to school programs.
Highly Qualified Educators

Each member of staff is committed to providing the highest level of Early Childhood Education.
Inclusive fees

Our inclusive fees cover meals, milk, formula, nappies, wet wipes and sunscreen.