Starting a lifelong journey of learning and discovery.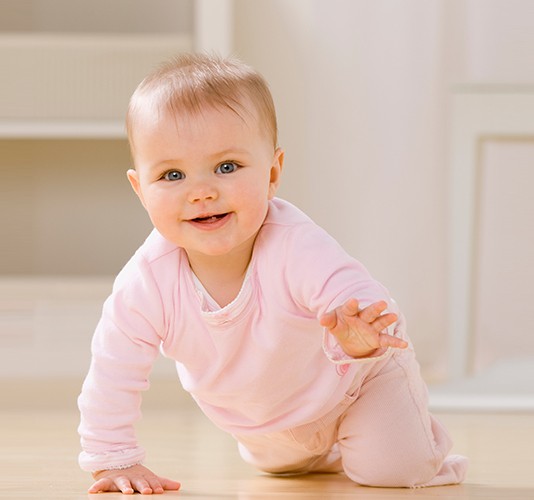 At Active Kids Group, each child care nursery in Sydney has been thoughtfully put together to provide children aged 0-2 years with a safe, encouraging space to play and be cared for.
Each day care centre works closely with families to ensure each child feels our Nursery rooms are an extension of home, supported by familiar routines and acknowledging independent needs for development.
Children are born with a natural desire to learn, starting from the earliest age, and our experienced Educators understand what that learning looks like every step of the way. Our child care nursery rooms in Sydney are designed to inspire curiosity, with a wide range of open-ended learning materials that invite children to play and explore.
The first two years of life is a time of rapid growth, where babies depend on their caregivers to provide their physical, social and emotional needs. For over 25 years, Active Kids Group has provided the highest level of care and education, with a strong focus on connecting, nurturing and encouraging little learners to feel confident to learn and grow.
Flexible Routine Schedules
We understand every child has a different routine at home. With this in mind we work with families closely to ensure that routines from home are followed as closely as possible with our flexible routine approach. This includes sleep time and making sure no new foods are introduced to them before they are introduced at home.
Tummy Time
Our caring educators provide a safe and adaptive environment for babies to explore while they learn and develop through their early years of life.
We encourage Tummy Time through Baby Yoga in our indoor and outdoor environments that encourages healthy behaviours and movement.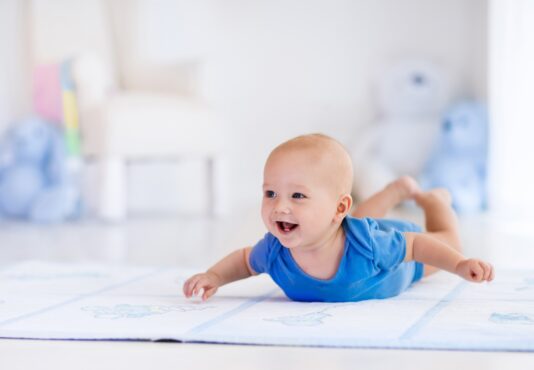 Safe Sleep Environments
Providing your child a comfortable and safe sleep area in our comfortable nursery rooms means a better chance your little one will drift off to a beneficial and much needed sleep so they can continue their day learning in our nurturing environments.
We have secure and safe cots for your baby to sleep in that are monitored by our experienced and caring educators.
Lasting Learning Experiences
Everyday is an opportunity to learn, grow and experience what the world has to offer. Creating lasting learning experiences is a very important building block in a child's grown in the early stages of life.
Our Educators work with your little one through stimulating and interactive play, songs, story time and lots of cuddles to build these lasting experiences which will help your child learn and grow.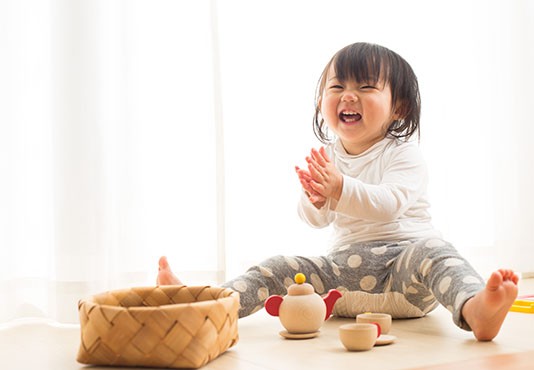 Nursery Room Inclusions
All the things your little one needs are provided in our nursery rooms. This includes healthy and nutritional meals which can be pureed until they start to eat solid foods, healthy snacks for each day along with formula, nappies and baby wipes.
Healthy Nutritious Meals

From formula to thoughtfully prepared meals, our on-site chefs ensure the nutritional requirements are met for your little one while keeping your families routines and habits around food in place. We offer all of our meals in puree form for those children who are not yet ready for solid foods.
Learning Through Play

In the early stages of life your little one learns from what is happening around them. We help a child grow through interactive songs, play that focuses on sound and colour and activity that stimulates your child's senses. We also encourage group play with other babies within the room, with this it helps grow their interactions with others and creates a positive behaviour.
Family Involvement

Family involvement and collaboration is something we are very passionate about as it is vital in a child's early development. We invite each family to an orientation to meet the educators that will be taking care of your little one and talk about how we can work with you to make their time with us as beneficial as possible.
Safe Environments

Keeping your child safe is our top priority so we ensure this by having safe practices in place which includes security gates, child safety gates and locks along with secure play areas. We also monitor or have an educator in the room with your child so we can further ensure that their safety is as required.
Early Years Learning Framework

Children's learning is ongoing and each child progresses differently. This is why all our educators follow the ELYF to make sure your little one is progressing throughout their stages of life. We will work with you and monitor any new developments in your child's developments.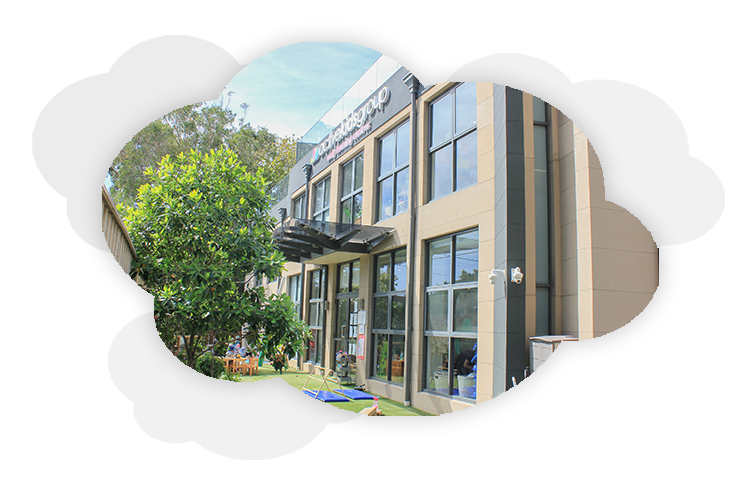 Come and
VISIT

Our Centres

We are thrilled to invite you to come and visit any of our 15 locations across

Sydney and see what centre suits you and your child best.