Thoughtful

environments to

experienced, caring

Educators
Active Kids Group strives for excellence in everything we do. Guided by the Early Years Learning Framework pedagogy, we hold our team to the highest standards of qualifications, experience and expertise. Our educators collaborate to develop a curriculum which reflects the needs, interests, strengths and abilities of all children within our services, from Nursery through to Preschool. Part of this specialised curriculum is our unique Learn and Grow Program that is delivered by our professionally trained team in the form of 30 minute weekly lessons across dance, drama, language and fitness.
With a focus on care and education, Active Kids Group provides a home-away-from-home for children to feel comfortable and confident exploring new learning experiences to develop skills across a physical, emotional, social and psychological capacity.
Attentive, Well-Rounded Curriculum Incorporating the

Early Years Learning Framework
Early Years Learning Framework' (EYLF) centres on the idea that early childhood plays a pivotal role in children's learning and development. This framework has a specific emphasis on play-based learning and recognises the importance of communication and language, social and emotional development.
Discover our Unique Learn & Grow Program
Our Learn and Grow team consists of professionally trained fitness, dance, drama and language educators. The aim of this program is to "Inspire a passion for learning; for today and tomorrow".
All programs will be delivered in the form of 30 minute weekly lessons. Each week, Educators and Families will receive the lesson plans and the resources that will be used. This enables everyone to become actively involved in each child's early childhood learning journey and further connects early education within their home environment.
Stimulating Environments

Our children are surrounded by an environment that encourages their creativity, energy and curiosities. We use natural materials to create environments that will keep up with every child's play and learning curves, and not unnecessarily constrain them.

Fresh, healthy, multi-cultural and nutritious meals

Thoughtfully prepared meals by our on-site chefs to ensure the nutritional requirements of our children – no matter what cultural background – are always met. Additionally, we are nut and egg-free service.

A Culture of Learning Through Play

Learning is built into every activity here. Children are always surrounded by a supportive environment. Whether they are eating, sleeping or playing – they will always be encouraged to follow their natural inquisitiveness, learn, and essentially, be themselves.

A Steadfast Equality Policy

All children are treated with love, respect and care – regardless of gender, race or religious beliefs.

An Uncompromising Stand for Child Protection

Active Kids Group participates actively in Child Safety programs such as All Children Being Safe (ACBS) by NAPCAN, and partners with Bravehearts – an organisation dedicated to child protection in Australia.

Highly-Experienced, Loyal Educators

Our incredibly talented and experienced educators inspire a passion for learning through stimulating experiences and environments, based on each child's interests, strengths and individual learning needs.

Casual Care

We recognise the need for flexibility for our families.  Casual Care enables families with uncertain work arrangements to enrol with us without the long term commitment. Casual days can be booked in up to 4 weeks in advance. We only require 24 hours notice to cancel casual days.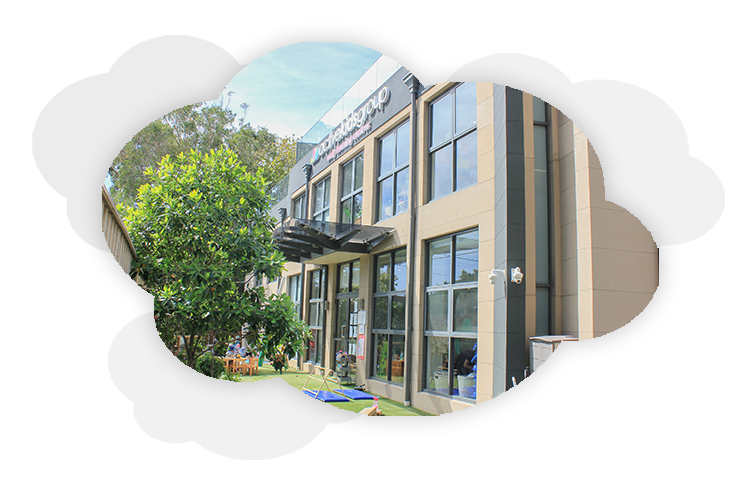 Come and
VISIT

Our Centres

We are thrilled to invite you to come and visit any of our 15 locations across

Sydney and see what centre suits you and your child best.