Open Hours
Monday – Friday 7:00am – 6:00pm
Learn About Active Kids Ermington
Our long day care centre in Ermington has been providing quality care since 1999. We have been rated Exceeding the National Quality Standards and also voted by the Active Kids Management Team as Outstanding Centre of the Year.
At our child care centre, we provide education based on the Early Years Learning Framework and we encourage the children to foster a love of learning through play and exploration. At our Ermington child care centre, we cater and program for children 8 weeks to 6 years old as well as incorporating school readiness for our children by incorporating life readiness skills from their very first day at the centre.
We also use our own parent communication app. Designed exclusively for all families at Active Kids Group. Our secure parent portal, facilitates effortless parent involvement at all times. This is a great tool for parents to help track children's progress and offer input and feedback in relation to their child's learning.
The Active Kids Group app is designed to enable parents to participate holistically in their child's experience through photos, notes and stories. Through a secure and private log-in, parents gain access to snapshots of the day at the child care, which complements the personal interaction at the centre.
Active Kids Ermington is proud to be rated Exceeding the National Quality Standard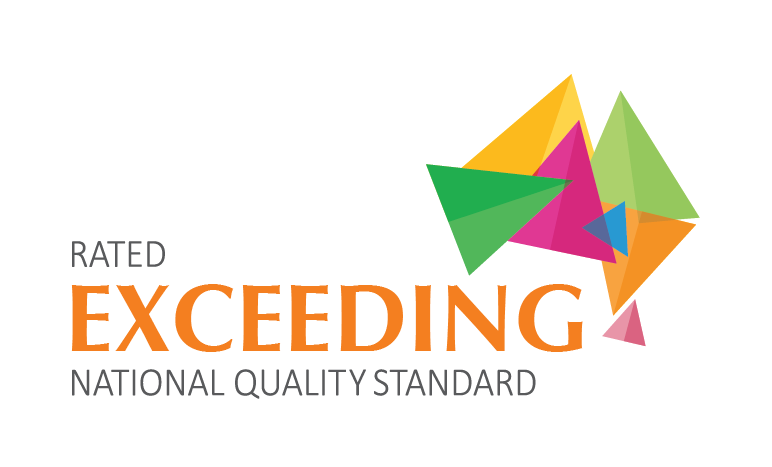 Some of our centres amazing services
Unique Learn and Grow Program

Our Learn and Grow team consists of professionally trained fitness, dance, drama and language educators.
Nutritious meals

Our thoughtfully prepared meals are certified by a munch and move nutritionist made onsite by our dedicated chef catering to all dietary needs and requirements.
Community Library

Our childcare has a community library located at the front of the centre for families and the wider community to give and borrow books.
Family Play Dates

Once every month our childcare centre encourages parents to come in and have a family play date with their child.
Safe Sleep Environments

We have secure and safe cots for your baby to sleep in that are monitored by our experienced and caring educators.
Spacious Outdoor Environments

Our outdoor environments are natural, spacious and offers stimulating learning experiences for each individual child.
Parent Workshops

Informative and Interactive workshop sessions for parents from newborn routines, allergy awareness and transition to school programs.
Sustainable Gardens

At our child care we have a community garden for families to access as well as a veggie patch and sustainable gumboot garden created by the children.
Inclusive fees

Our inclusive fees cover meals, milk, formula, nappies, wet wipes and sunscreen.