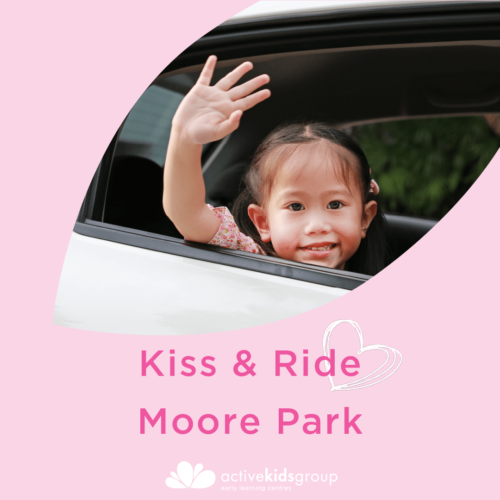 Active Kids Moore Park is excited to share with you our Kiss and Ride Service.
What is Kiss & Ride?
A stress free daycare service where we will collect your child from your car. Simply send a text message to our designated kiss and ride phone number and we will be there in a matter of minutes.
Morning Kiss and Ride Routine
Parents will send a message via text to us as you are leaving your home with an ETA to Moore Park so an educator can be outside ready to take your child.
A Childcare Educator will respond acknowledging your message.
Family car will pull up in the designated area which will be marked by a sign and orange cone.
Educator will open your car door, take your child's temperature, take their bag out of the car then take your child out of the car and pop on their safety vest.
Only after the child's vest is placed on, the educator will then enter via the front entrance of 20 Gadigal Avenue via the lift into centre door.
The educator will sign your child in via the Kiosk.
This service will be available from 7:00am – 9:00am Monday to Friday
For more information and to obtain the Kiss and Ride Phone number please contact our Family Relations Team on ( 02 ) 8362 3000