Getting started! Tips to help AKG families and children settle in
How can I help prepare my child for their first day of care?
We request that all children complete at least one orientation prior to their commencement date at the service. An orientation visit is a great way for families to ensure that their child is ready for their first day and are returning to a familiar setting. Active Kids offers up to three, one hour orientation visits prior to commencing care.
A daily checklist of what you will need to bring

Families are asked to kindly provide:

A sheet set for nap time
Spare clothing including underwear and socks
A sun safe hat that covers your child's face, neck and ears
Formula bottles (if required)
Dummy in a sealed container (if required)
A comforter (if required)
Any medications – please give these to centre staff to manage directly.

Please ensure all of your child's belongings are clearly labelled.

What you can expect at Active Kids Group:

An all inclusive service, AKG provides all meals including breakfast, morning tea, lunch, afternoon tea and dinner, nappies, wipes, formula, incursions/excursions and bibs
A positive, organised, learning environment that is warm and welcoming for children
A team of seasoned Educators who are qualified and experienced, that prioritise quality relationships with children and families
A high standard of hygiene and cleanliness
Clear, daily communication about your child's routine and activities through our Active Kids App
High quality learning programs following the Early Years Learning Framework
Toys, books, and artwork that assist each child's development.

How to enrol:

Once you have been for your tour our Family Relation Team will be in contact with you to start the enrolment process for your chosen child care centre. You will be provided with a comprehensive enrolment form to capture all the details about your child prior to commencing care. This provides our childcare Educators with all the information they require in regards to routines, sleep schedules and individual needs. This allows us to provide a continuity of care that mirrors your home environment to provide consistency, stability and a feeling of security for your child.

You will also need to provide us with a copy of your child's birth certificate and ACIR immunisation statement which can be downloaded from the Medicare website here.

Once you have completed and submitted the enrolment form to our Family Relations Team, there are a few more steps to complete.

If you have not already done so, you will need to apply for the Child care Subsidy (CCS). You can apply through your centrelink online account. If you need any help with this, our Family Relations Team can assist
Sign and return the Complying Written Agreement form (CWA) that will be attached to your enrolment confirmation email. By signing this, you are confirming that your child will be attending our child care. If there are any errors, reach out to the Family Relations Team. Please note the start date refers to the date your enrolment was submitted to Centrelink and not the date your chid is commencing at the centre
Once you have provided both your CRN and your child's CRN you will need to log on to your Centrelink online account to confirm your child's enrolment details at our centre. This needs to be done before we can start to receive your CCS. Please click here with steps on how to complete this.
Our service coordinator will be in contact to arrange your orientation visits prior to your child's first day with us

Our Family Relations Team are here every step of the way to support you through the enrolment process. If you have any questions call us on 02 8362 3000 and we can help you through the enrolment process today.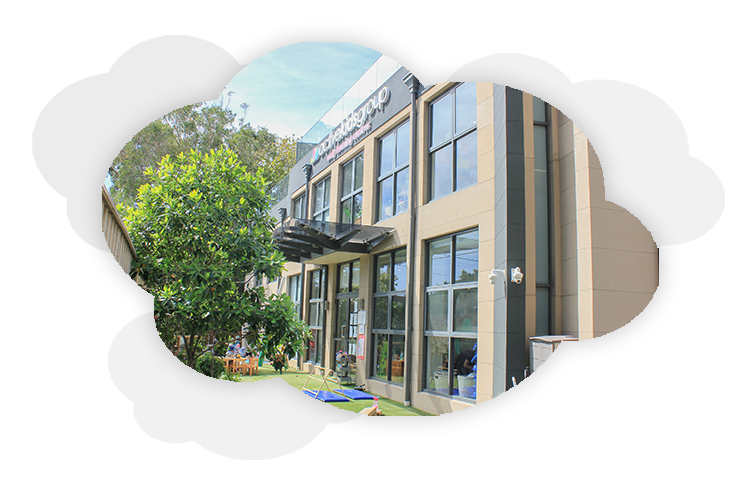 Come and
VISIT

Our Centres

We are thrilled to invite you to come and visit any of our 15 locations across

Sydney and see what centre suits you and your child best.