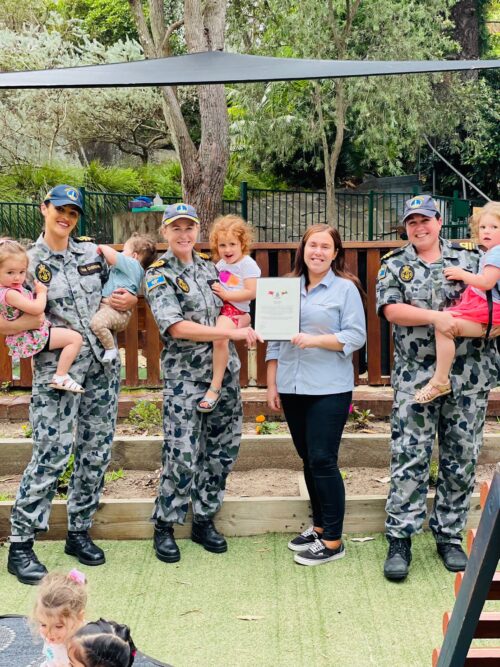 Community engagement is essential to quality outcomes for children at our Active Kids Group child care centres. It provides an important relationship with their environment; promotes belonging, supports active participation in the world and connection to families and supportive networks.
Some of Vaucluse Cottage child care achievements, includes:
– Community Book Swap
– Clean Up Australia Day with HMAS Watson
– Bringing Learn and Grow to their local park
– ANZAC Day story time with the Australian Navy
– Incursions with their local GP and Nurse from Randwick hospital
– Challah Fridays with bread provided by local bakery
– Video resource with NSW health, starring one of their dad's who is a paramedic
– Giving from their herb garden to the local community
– Book Week at Woollahra library
– Building relationships with Red Cross for multiple services
As a result, Vaucluse Cottage Day Care has been awarded "Outstanding Service to Community Engagement" across the Active Kids Group Early Learning Centres.
On top of this, HMAS Watson has congratulated Vaucluse Cottage Child Care Centre for their outstanding efforts by providing them with the 'Bravo Zulu Award'. Their ongoing efforts to engage local organisations, including their partners HMAS Watson, has provided the best environment for child care learning, participation, and a strong sense of community for the children and families within the day care.
To join our Active Kids Group family, book a tour at our outstanding Vaucluse Cottage child care centre or contact us today!