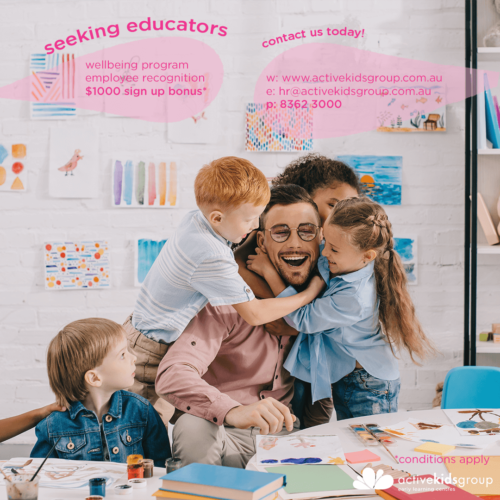 Join our childcare team and receive a $1000 sign up bonus!
Active Kids Group are seeking passionate and enthusiastic daycare educators with a big heart to help us shape little minds.
Come join the Active Kids Group family and be part of a fun, supportive team. Our employees constantly learn though small group seminars, personalised training opportunities and professional growth and development as we are a company that promotes within.
The incentives available for all childcare educators is a true testament to valuing each educator individually. From referral awards, quarterly service awards to specialized role awards and years of service awards, it is a clear demonstration of the pride and worth that Active Kids Group have for their child care employees.
We have 15 locations across Sydney, so come join our team today!
Contact us today to find out more on 8362 3000 or email your resume to hr@activekidsgroup.com.au