Our team is committed to providing children with a supportive and caring educational environment. We achieve this by working closely with families to ensure we understand your child's individual interests, strengths and individual learning needs.
Professional Educators

We get to know you at orientation visits and then we continue to communicate with you openly each day that your child attends. Our educators will provide your child with support to develop confidence in their own abilities and the opportunity to extend on their knowledge of the world we live in. We also know that your child enjoys lots of care and praise during the day. We provide our educators with a positive work environment and we support each educator's ongoing professional development to provide you with the best team. We provide learning and employee recognition opportunities to ensure that we retain our teams, so that the relationships they build with your child are long lasting.

Active Kids Group Management Team

Active Kids Group services are supported by an expert team of early childhood education professionals who provide leadership and consultation.

The team ensures we deliver quality education to our children as well as ensuring that we continue to be recognised leaders in the provision of early childhood services.

Active Kids Group operations, children's services, financial, administration, human resources, marketing manager lead our education and development strategy. Our Management team inspires and motivates the team of passionate early childhood professionals, creates a mentoring culture of continual improvement, implements professional development workshops and ensures that all educators have access to a wide range of educational materials.

Active Kids Group Family Relations Team

Active Kids Group have a dedicated family relations team who are here to assist you with all of your enrolment enquiries.

This team is dedicated to providing you with the most up to date, efficient and professional advice and service.

The family relations team can be contacted on (02) 8362 3000 or enrolments@activekidsgroup.com.au
All AKG educators hold or are currently working towards their Certificate 3 or Diploma in early childhood education or an early childhood teaching degree. Our educators are also trained in…
First aid, asthma awareness, Anaphylaxis management, food and safety handling, nutrition/ menu planning, child protection, emergency and fire protection.
AKG has developed their own PD and T calendar in partnership with Community Early Learning Australia (CELA). All educators take part in a variety of workshops to further develop their skills and teaching techniques. Professional development keeps educators feeling fresh and at the top of their field. Educators also receive annual performance appraisals as well as attend monthly staff meetings where they can review and continue to improve their practices.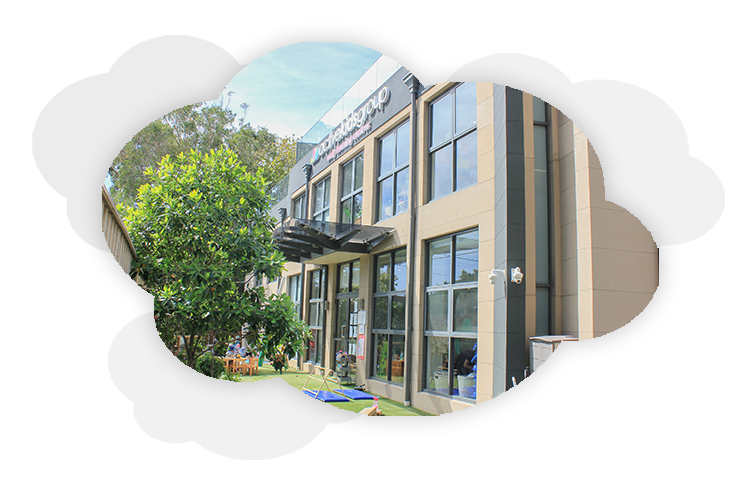 Come and
VISIT

Our Centres

We are thrilled to invite you to come and visit any of our 15 locations across

Sydney and see what centre suits you and your child best.